FMT Equipment
Gladiator Series
The Gladiator CRB
Compact Rotary Basket Washer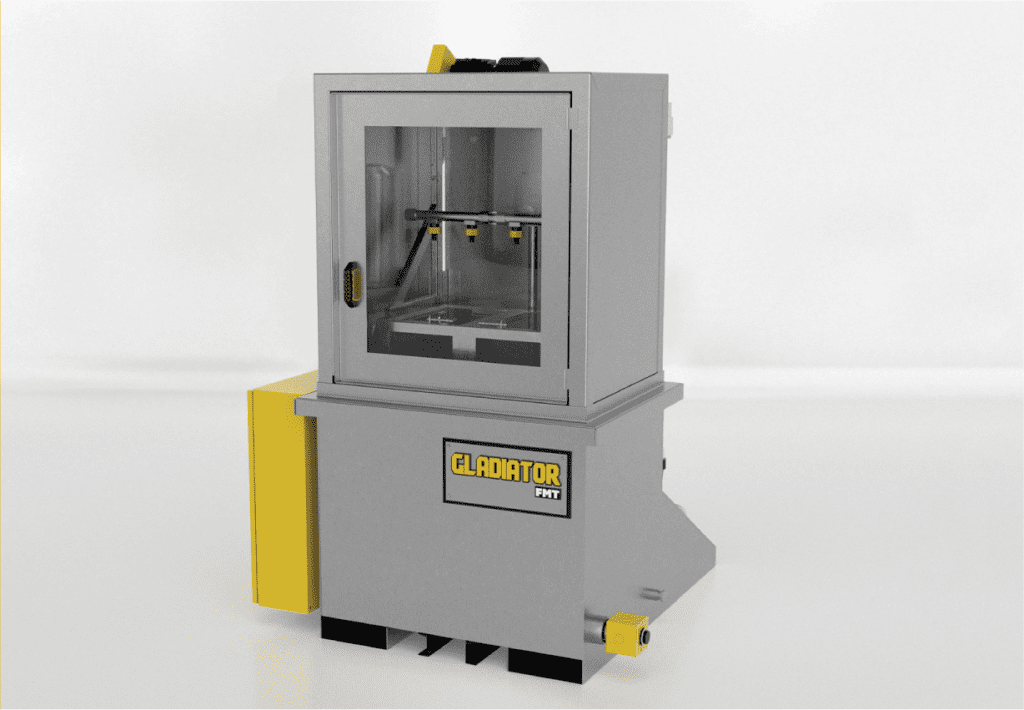 The Gladiator CRB Washer was developed to provide efficient cleaning of a variety of parts in a portable unit requiring minimal floor space. The process consists of a turbulated immersion wash with heated cleaning solution and vertical agitation. The cleaning process also features fixture rotation to enhance washing and drainage.
The Gladiator FRT
Rotary Table Washers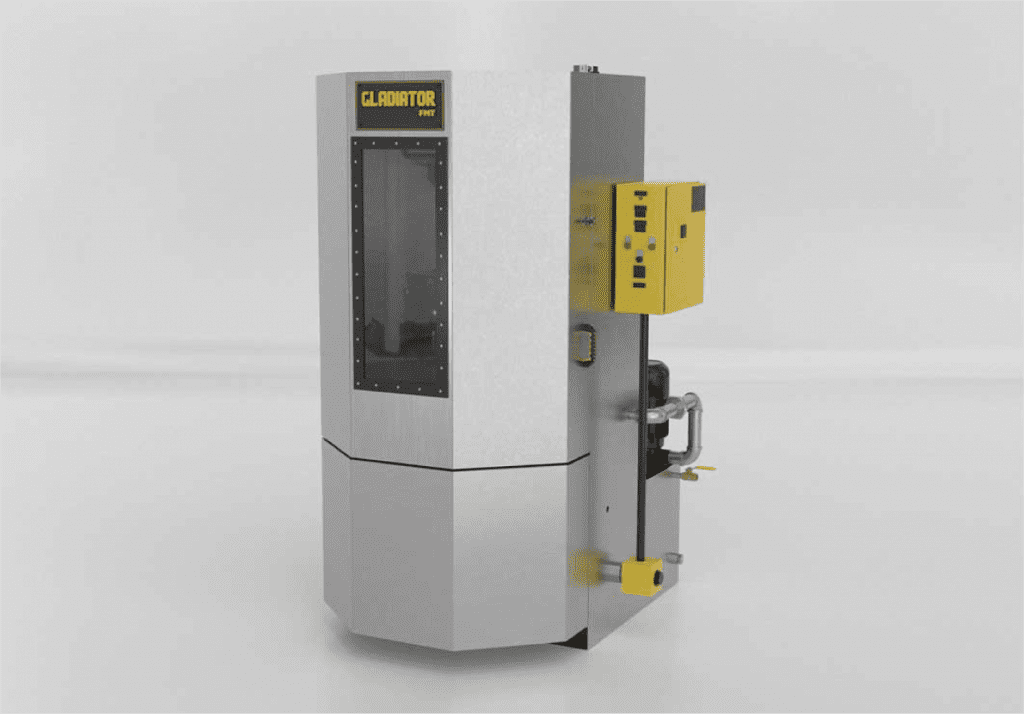 The Gladiator FRT rotary table washers are a trusted workhorse. Built tough for demanding jobs, the Gladiator FRT is ready to tackle your most demanding parts cleaning challenge and provide years of reliable service. Rotary table washers are best suited for low volume parts production, batch cleaning, processing multiple part sizes and geometries, and for large, heavy parts.
12 Ga. 304 Stainless Steel
230 volt single phase or 3 phase Gas or Electric
Any Size
Can be customized to your needs! I'll put in the window no cost! Call Tammy for pricing.
The Gladiator TRT
Top Load Rotary Table Washer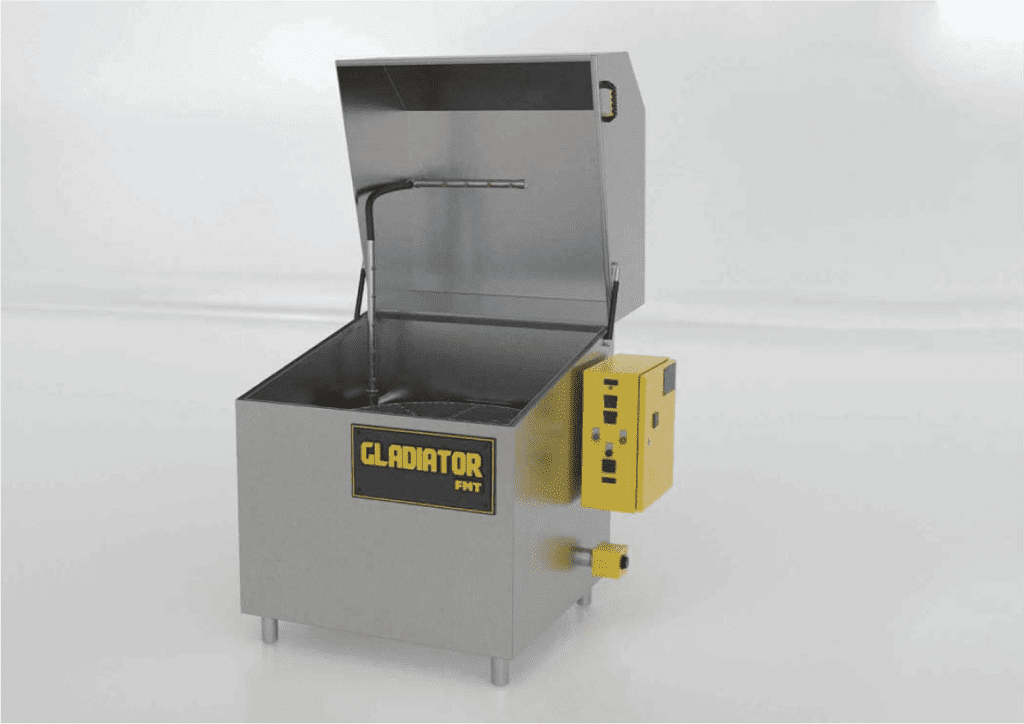 The Gladiator TRT washers are designed for low-volume, batch parts cleaning. The Gladiator TRT washers offer a space-saving, cost-effective solution to your industrial parts cleaning needs.