Founded more than 36 years ago as a small specialized division within the MINELLI Engine Reconditioning Corporation MIRA has gradually become a leader in the field of designing, developing and manufacturing first class tooling and equipment for the professional engine rebuilder.
MIRA's modern state-of-the art manufacturing facility located in Pfaeffikon near Zurich is a symbol of MIRA's continued commitment to it's worldwide customers.
MIRA manufactures a line of high precision cylinder head rebuilding machinery and equipment for professional engine builders.  MIRA machines and tools are built to deliver higher accuracy than any other comparable equipment on the market.
MIRA produces all critical components in-house using dedicated state-of-the art CAD and CNC Machinery and equipment to ensure rock solid engineering, high manufacturing quality and Swiss precision engineering.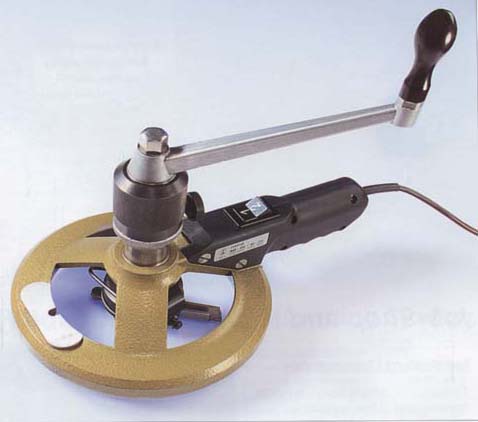 Mira BB-86MD Mini Counterbore Unit
Capacity 73-126MM
MB85, MB86 & MB87 Cutters can be used with this unit.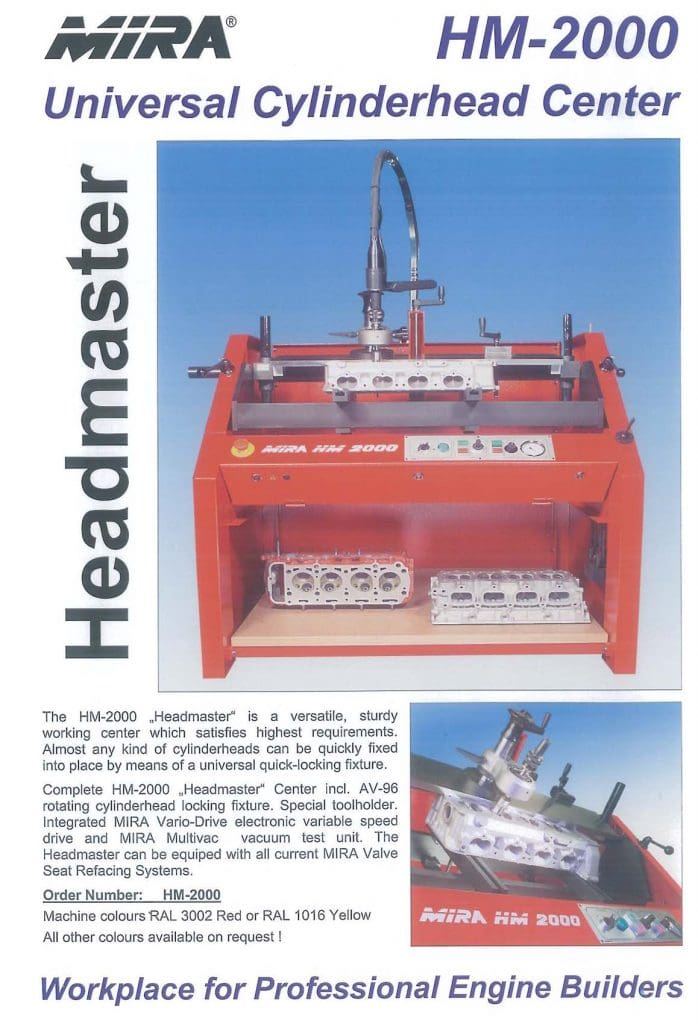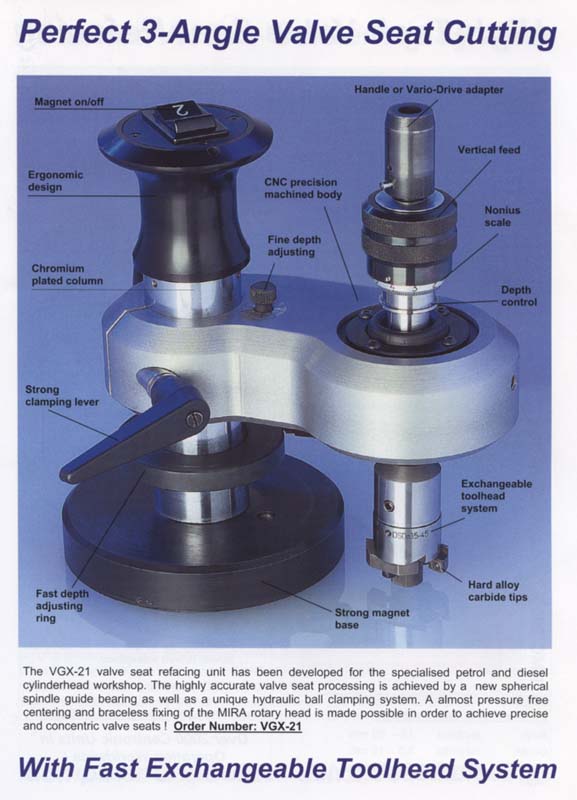 Mira HM 2000 NG package includes cylinder head workbench including integrated new AV-NG rotating quick-locking cylinder head fixture and Mira VGX-21 valve seat refacing unit with DT1 toolhead. Available in 115V or 230V.
LevTable LTX Multiaxle Machine Table
The universal MIRA® leveling table is used for the fast and easy surfacing of cylinderheads, engine blocks, inlet and exhaust collectors and for numerous individual machine shop applications.
LTX-800 Specifications:
Table length 800mm
Table width. 350mm
Inclination X-Axis 0-10°
Inclination Y-Axis 0-90°
Slots on table top 5 (24mm)
Total Height 300mm
Weight Net 120 Kg
Fast clamping, aligning and surfacing